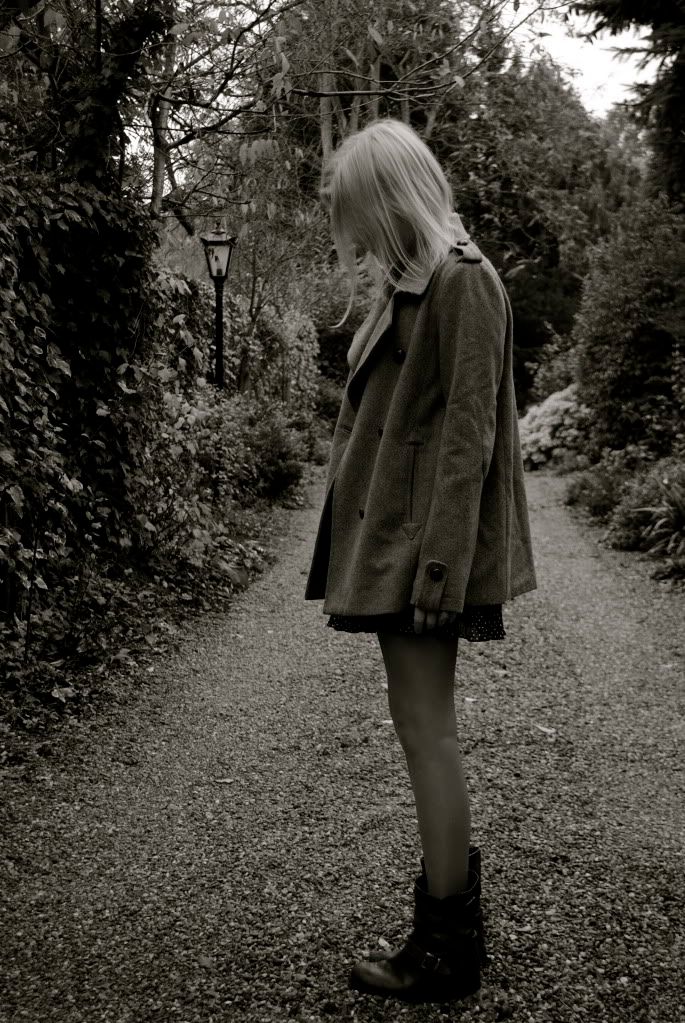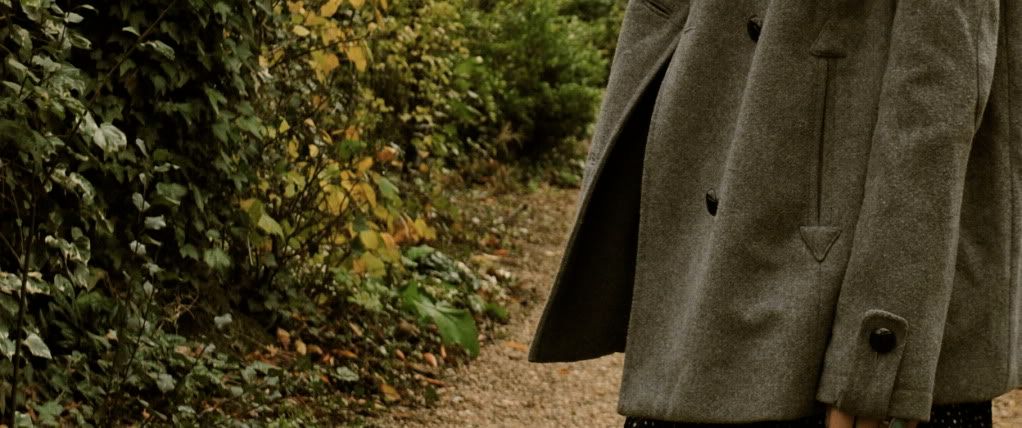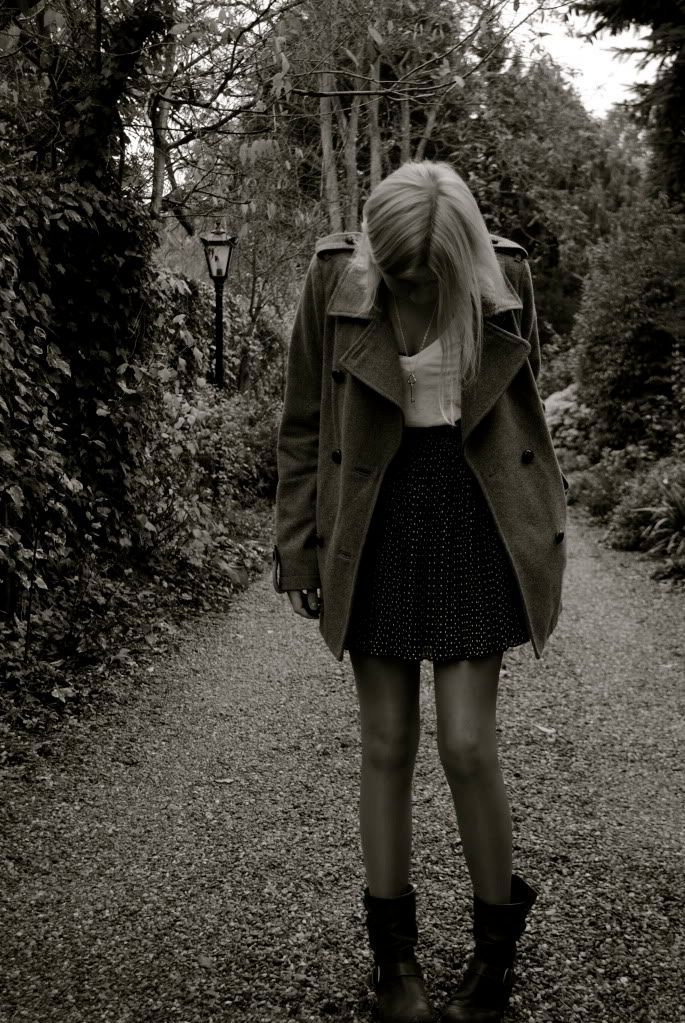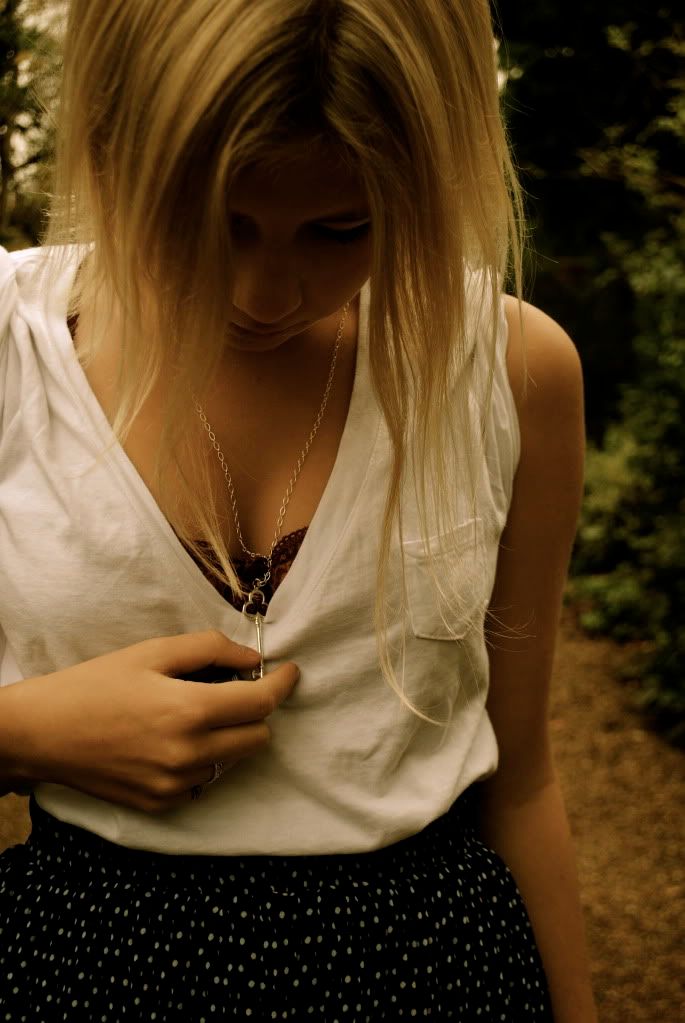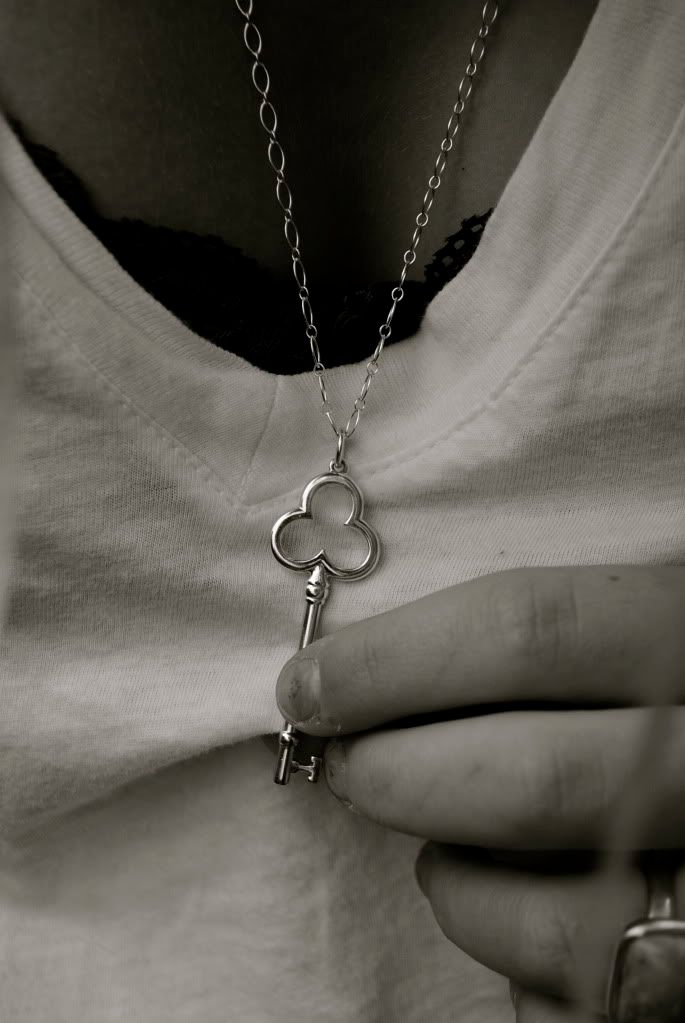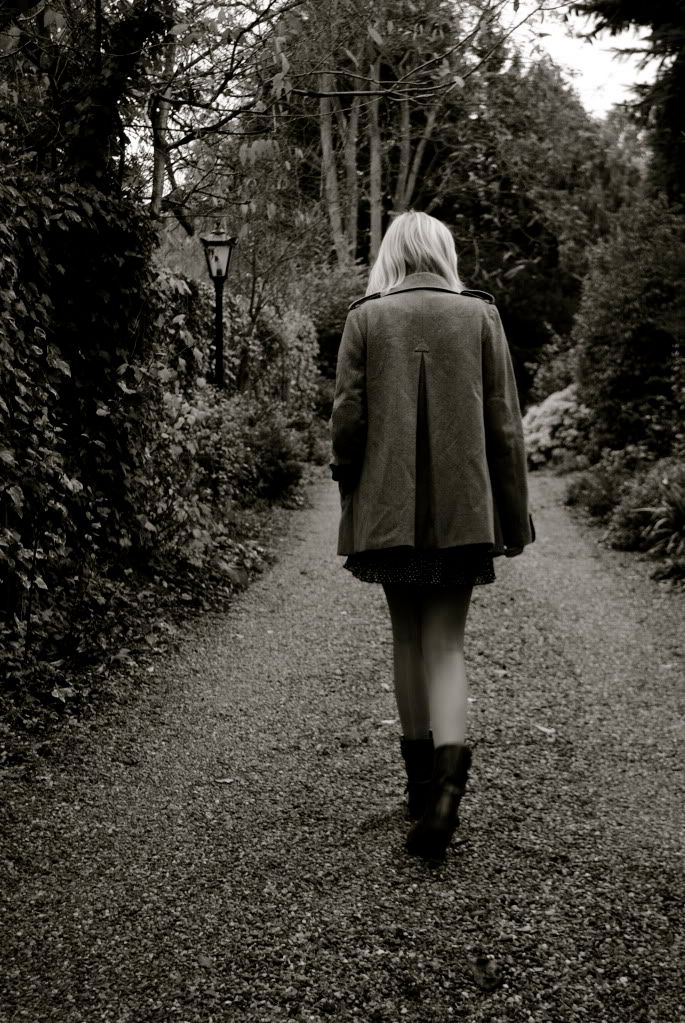 Pea coat- Topshop
Vneck - Forever 21
Necklace - Tiffany & co
Skirt - Urban Outfitters
Biker boots - Office
A pretty unexciting outfit, but this is what I wore Sunday when we went down to the countryside to visit some friends for lunch. I forgot to mention this in the last post, but I've moved my parting over to the middle. For the billionth time. I think It's going to stick this time.
I was tweeting with (the awesome) Frances about purchasing a magical photographer who can do outfit posts, is good, is not a pervy old man (so E-bay is out of the question) and who carries 24 hour sunlight with him, preferably sunset.
Any takers?
I'm getting frustrated with my camera remote, more that I keep losing the tiny thing rather than how well it works.
Le sigh.